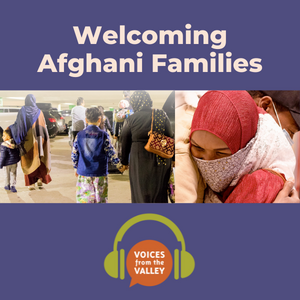 In this episode we hear from Tami McLaughlin, executive director of World Relief Fox Valley about the resettlement of people from Afghanistan seeking refuge and starting a new life in our communities. 
It's difficult for us to imagine the trauma these newcomers had to experience in their country, and they didn't plan on being uprooted and evacuated to the U.S. Now, the first of many have come here, and more are coming. 
Tami shares what you need to know about our newest neighbors, what they've been through, and the challenges they face as they make the Fox Valley their new home.
Links to this episode at: https://www.cffoxvalley.org/podcast/welcoming-afghani-families/